UPCOMING EVENTS
THE ROCKY MOUNTAINEER AND CALGARY FESTIVAL OF QUILTS HOLIDAY
18 May – 28 May 2019
Join me on this exciting tour to Canada! It's the perfect opportunity to combine a magical journey aboard the legendary Rocky Mountaineer, and indulge your stitching passions with two full days of workshops in Anne Dale's 'My Sewing Room' and a truly memorable visit to Calgary's wonderful Festival of Quilts.
http://www.arenatravel.com/our-holidays/stitchtopia/rocky-mountaineer-calgary-festival-of-quilts
WEEK LONG CREATIVE JOURNEY SUMMER SCHOOL IN EDINBURGH
24 – 28 June 2019
I am going to be teaching a Creative Journey course for keen beginners and those with some experience 24 – 28 June 2019 at my studio in Edinburgh. Every year I change the format slightly from the previous year and we will look at all the elements of good design from a different angle (colour, balance, composition and symbolism) whilst working on some basic exercises and then move onto designing a small piece that is meaningful to you. Each day I will highlight a design technique that I use in my own work and you are welcome to incorporate these ideas in your piece or do a small sample. This will be a week packed with ideas and inspiration.
The cost for Monday – Friday (three full days of tuition and two half days) will be £325 and that will include lunch on the full teaching days, coffee, tea, biscuits.
Contact me by email, info@patarchibald.com if you are interested.
ADDITIONAL WEEK LONG CREATIVE JOURNEY SUMMER SCHOOL IN EDINBURGH
1-5 July 2019
Information as above.
TEXTILES OF JAPAN & THE FESTIVAL OF QUILTS
13-27 January 2020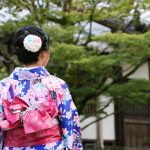 Join me on an extraordinary journey to the Land of the Rising Sun! A fascinating fusion of old and new, Japan's soaring skyscrapers and high-tech innovation sit side by side with historical pagodas and traditional shrines. A country with deep-rooted cultural and religious beliefs, Japan also has a long history of textile excellence – making this tour the trip of a lifetime for quilters, patchwork and embroidery aficionados alike. As you visit Tokyo, Takayama, Kyoto and Fukuoka, you'll explore cultural sights, meet local crafts people and take in the very best that Japan has to offer in terms of textiles. Along the way you'll travel in the comfort of Japan's famed bullet train and soak up the country's physical beauty around Lake Kawaguchi in the shadow of iconic Mount Fuji. Your tour culminates with a 2 day visit to Japan's Great Festival of Quilts where you'll be astonished at the finesse demonstrated in the work of some of Japan's finest quilters.
For more information and booking click on this link https://www.arenatravel.com/textiles-of-japan-the-festival-of-quilts-2020